Fall truly is my favorite time of year...the colors, the cooler weather, the cozy blankets....and it means it's time to break out the boots and blazers again! These 2 fashion pieces are definitely 'go-to' staples of mine... They can be dressed up or dressed down and I really can't think of two more versatile items to include in your wardrobe...except for maybe a LBD (little black dress).
This is as about as close to 'me' as a look could get...the boots, the blazer...the scarf, the bag, jeans....My Uniform!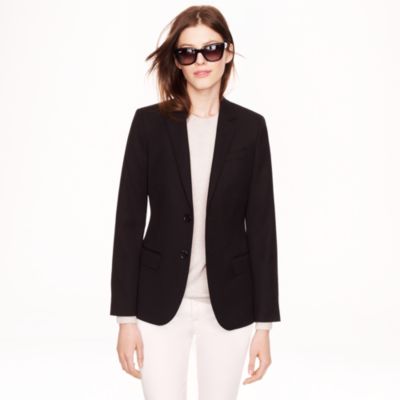 LOVE this blazer from
J Crew
...the cut, the length, classic black....would work in so many outfits!
*Drool* Th
ese Ailee Flat Studded Knee Boots by Michael Kors are yummy! I seem to gravitate to this camel/caramel color when it comes to boots...
I'm off to organize my closet and get my boots & blazers front row center!
RR