I was flipping through the new issue of
House and Home
magazine and came across this page that brought a smile to my face....
I have collected green glass for as long as I can remember....it can be found in every room of my home, serving many purposes....some purely decorative, others, more functional.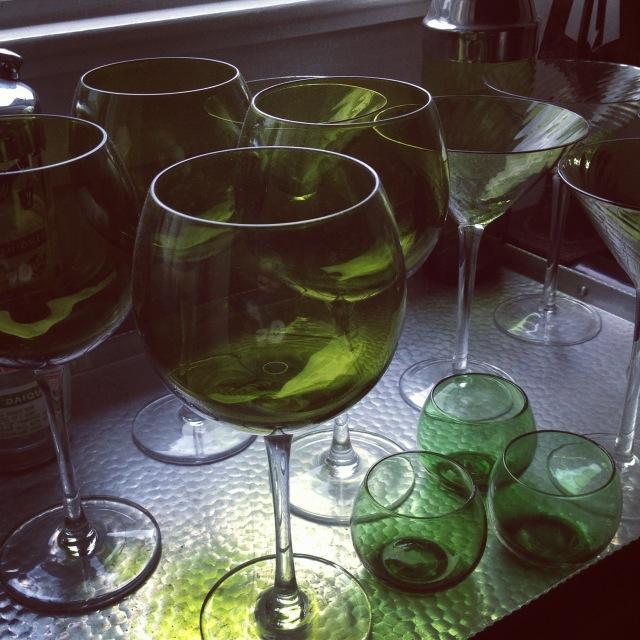 The bar area...wine glasses, martini glasses, shot glasses and a shaker.....all in various shades of green.
My 'everyday' glasses are made of a thick, green glass.....
Bowls on the buffet.....
The sunflowers in a green pitcher...
Green goblets I just found in the basement (forgot that I had them!)
Green tea cup and green tea/coffee set (2 cups, cream and sugar)....some of these items will soon be listed on
my Etsy shop
...
I tend to use green quite a bit in my decorating....it is in my throw pillows, throws and candle holders in my living room and in my bath matt & decor items in my bathroom.
I hope you all have a collection you have on display...that you can enjoy every day. I also hope you have fun growing your collection. I always have my eyes peeled for new pieces at auctions, in local shops, at markets etc etc...When I find a new piece that I just have to have, I can't wait to get it home and find the perfect spot for it.
Happy Collecting!
RR